His education at the parochial school of the Brothers of Ploermel was interrupted in 1967, at the age of 13 years. In effect, Teva played a major role in the serial produced by his father for French television. This serial of 13 episodes, each of 26 minutes' duration, was filmed for French juvenile audiences. The story line of the film, entitled "Teva in Operation Gauguin", was about a Gauguin painting, an inheritance that the son of a French naval commander who had done a tour of duty in Tahiti was to recover. Teva and his pals intervene in a face-off with Damocles, the villain of the piece, who did all possible to put a hand on the last painting of the famous artist of the tropics, finally found again. It was on this occasion that Teva made his first steps into the world of photography. All the family participated in the many tasks necessary to the realization of the serial. Principal actor in the film, Teva also took care of the electricity and lighting. No less than two years were necessary to finish the shooting of this serial. Finally, it was broadcast, inaugurating at the same time the advent of color to the screens of French television. It was in 1970.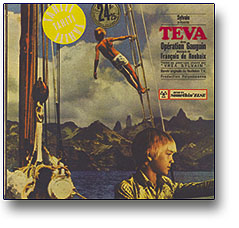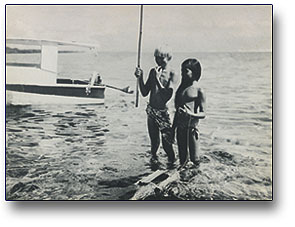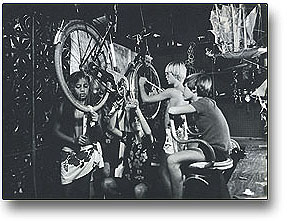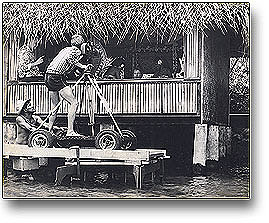 In 1968, Alain Colas signed him on as mechanic aboard the sailing vessel "Narragansett". Its mission consisted of putting together a photo documentary for Life Magazine on the descendants of the Bounty mutineers still living on remote Pitcairn Island. For Teva, this formidable voyage of four weeks at sea was a revelation and very instructive. Some time later, he sailed aboard the Pen Duick III with Eric Tabarly, another famous name in the sailing fraternity. This voyage provided his ultimate sea water inoculation.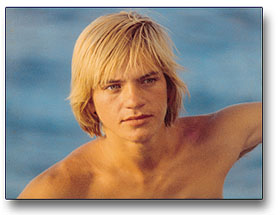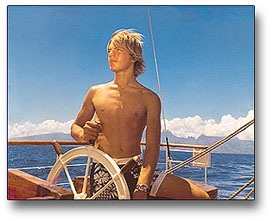 After all this excitement, Teva had great difficulty rejoining the road to school that he abandoned, once again, to take over the darkroom duties of his father, temporarily left unattended by his departure for France. This voyage was necessutated by the need for his father to supervise the final cutting and mounting of his serial and, more importantly, to push the film's commercialization throughout Europe.
In 1972, already a champion water skier, he developed a passion, like Icarus, for anything that flew. After having recovered the remains of a flying wing, and, surrounded by a collection of slightly crazy pals -- Willy, Teiki, Michel, Patrick, he devoted himself to all the high risk activities of this new sport. He founded the "Manureva Club", currently presided by Patrick Ancel.
In 1973, back in the islands after having performed a portion of his military service in France, he abandoned his father's darkroom to engage in the business of organizing inter island voyages and trading. He leased a 60 foot sailing vessel (the "Terautahi") for the occasion. These voyages were self financed through a commerce in coconut crabs and lobsters, bought in Rangiroa and Makatea and sold in Tahiti. The vessel made monthly rotations through the islands, Teva found the business fabulous, of course, but too much of a grind. Naturally, he came back to photography.
In 1974, he set himself up as a photographer in Papeete, specializing in the difficult art of portraiture, and began to crisscross through the schools of Tahiti. He photographed endlessly the children of the island. Two years later, he created the company "Pacific Promotion Tahiti" in which his father became a shareholder, along with the Martin brothers. From this time, it was Teva's ambition to conquer the region, photographically. His first series of post cards, all of his own creation, was distributed in the New Hebrides, now known as Vanuatu. From there, he ventured farther afield: to New Caledonia, American Samoa, Hawaii, Cooper Mountain, to the Caribbean islands (Bahamas, Martinique, Guadeloupe, St. Barthelemy...) and, a little later, Paris. In all these many destinations can be found the post cards of Pacific Promotion Tahiti.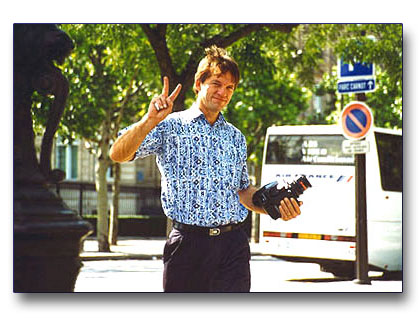 In recounting the formation and professional activities of Teva, one can't help noticing that he began to immerse himself in the exciting profession of photography at a very young age. It was also his exceptional good fortune to learn his trade at the knee of a master of the photographic art, his father. Through the company he founded have been published millions of photographs in numerous forms: post cards, calendars, posters, books, cigarette lighters, table place mats, coasters, cups, stationery, envelopes... If one looks more closely, this activity is but the continuation, adapted to the modern epoch, of his father's work. He sought to magnify not only Tahiti and its islands, but also life itself, in a more general way. In his wake, a number of gifted people have joined him, all dedicated to working in the same spirit. And it is not the least of Teva's abilities to have managed to integrate these diverse energies.
But Teva is not at work 24 hours out of 24 hours. He is also the head of a happy family. His spouse, Marie-Jo, born in Corsica, another island so rightfully known as the "isle of beauty", has presented him with three delightful children, Moana in 1988, Vatea in 1989 and Vaima in 1997. They have joined Revalani, Kito and Taea, the eldest of these three married to Benji Mihimana. She is the mother of Teva's first "mootua", little Manutea, thus making Teva a very young grandfather, indeed.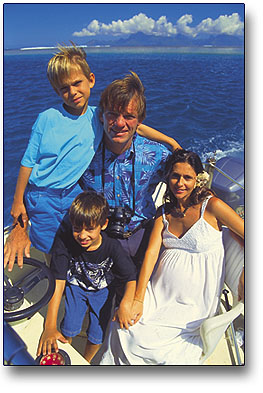 ---