THE PEARL : A HUMAN ADVENTURE

Robert Wan's key encounters in the early days were the magnificent ones he had with great personalities in pearl farming and those he had with the atolls giving birth to French Polynesia's treasures. Yet, pearl production is a permanent challenge. Robert Wan loves to win his gambles and relies on luck as little as possible. He put everything behind the pearl. The profits from his first and succeeding harvests were totally reinvested. When he has a good instinct about something, he takes all risks in order to give himself the means of success. It was this strength that often brought him luck.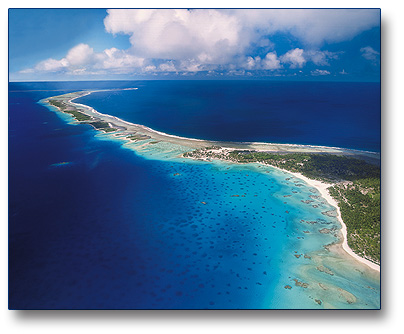 A history of encounters

Mystical encounter

Destiny smiled on Robert Wan when traveled to Japan in 1974. He encountered an expert in pearl farming. Robert Wan was recommended to Professor Sato, a very respectable man well recognized within this sector. The professor had had the honor of working with the inventor of pearl farming, Kichimatsu Mikimoto. Professor Sato introduced Robert Wan to Mikimoto's grandson, who confided that he would always be a buyer if Robert Wan could produce quality pearls. This encounter took place on a mythical pearl island in the Province of Mie in the City of Toba. Three years later, in 1977, Robert Wan's first harvest was bought by Mikimoto. Robert Wan has always been particularly attentive to life's opportunities. Mikimoto was the first to have confidence in Robert Wan, and this bond continues to exist even today.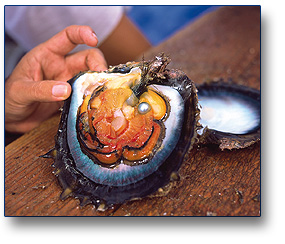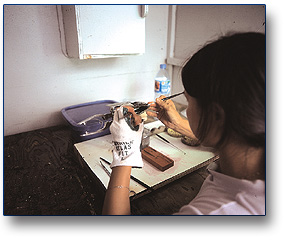 Magic sites

Robert Wan decided to invest. He came across Tahiti Perles, a company founded by Australian biologist William Reed. It was located on Mangareva in the Gambier Islands with the hope of producing pearls one day. But no pearls had yet been harvested when Robert Wan decied to buy the company in 1974 with two of his brothers and some friends.
Ten years later he bought the atoll of Marutea Sud from Jean-Claude Brouillet, one of the first great pearl adventurers in French Polynesia. Today, the pearls from Marutea Sud are recognizable from all other Tahitian pearls. Robert Wan considers them the most beautiful pearls in the world. He next acquired the atoll of Nengo Nengo in the Tuamotu Archipelago in 1990. This was a first for him because the atoll was totally uninhabited and undeveloped when he bought it. Today, only 70 persons live on this atoll, like a village almost cut off from the world. Robert Wan now operates various sites in the Tuamotu-Gambier Archipelago. They are located on the atolls of Marutea Sud, Nengo Nengo and Fakarava and the island of Mangareva.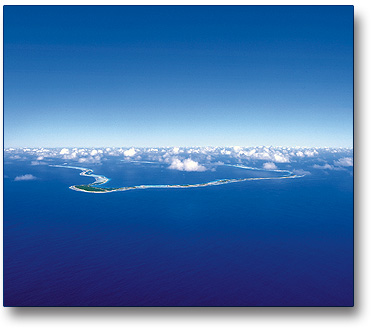 A PROJECT'S MADNESS, A MAN'S WISDOM

Pearl farming was a tremendous risk during this period. Only a few attempts at grafting the Tahitian mother-of-pearl had been carried out. Rober Wan had no idea how much money he would need to invest, how much time this adventure would take or even if the venture would one-day pay off. A huge amount of capital was necessary to launch such a business. Fortunately, Robert Wan was able to start his adventure with the profits generated from his food-processing business. Hundreds of miles from Papeete, he had to start from zero to install his workers. The distance made it impossible to supply the atoll with food and building materials. Such an undertaking was impossible without a plane. So Robert bought his first plane - a Beachcraft Bonanza that belonged to famous Belgian singer Jacques Brel. This old plane that dated back to the Korean War, thus, finished its days of service flying among Robert Wan's atolls. And other planes followed. Meanwhile, Robert Wan heavily invested in his pearl farms - varied infrastructures, electrical generators, lodging and runways. Armed with the advice of some leading experts, Robert Wan began his pioneering work on a very small pearl production scale. The business was not profitable for several years due to sicknesses, unpredictable weather and various unknown factors. But by the end of the 1970s the undertaking had transformed from a small-scale production into an organized pearl farm. Robert Wan provided the means of success by surrounding himself with the best scientists, grafters and specialists. Looking back, one has to admit there was a certain amount fo madness about this project. After all, Robert Wan had to build everything from scratch more than a 1,000 kilometers from Tahiti, investing fortunes in this large-scale undertaking.

A BUSINESS FULL OF PITFALLS

Cultured pearl farming is uncertain, takes a long time and is tedious. On top of that, the farms are at the mercy of Mother Nature. A tropical depression hit the Tuamotu Archipelago in the middle of the night in 1996. The lagoon's water began flooding the atoll of Nengo Nengo, 560 kilometers (348 miles) from Tahiti. High-pressure areas create extreme and spectacular weather phenomenons. Therefore, an atoll that rises only a few feets above sea level is very vulnerable and isolated. The workers on this pearl farm still recall their awakening in the middle of the night, first their feet, then their legs, standing in water. There was only one thing to do -lash themselves to a coconut tree and wait for the water to go back down, taking everything with it. Houses and installations were washed away. The runway was ravaged. And, of course, the pearl farm investments of several years were destroyed - young pearl oysters, mother-of-pearls ready for grafting and the nacres waiting to be harvested. Several years of work were scattered into the ocean. There are other catastrophes that threaten the nacre populations, such as parasites, predators, such as turtles, manta rays and sicknesses. Serious epidemics can decimate the lagoons.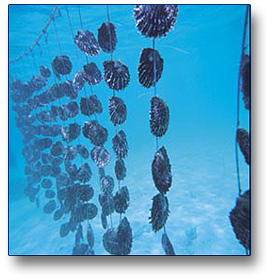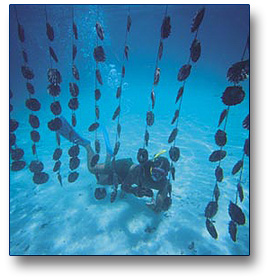 Faith, persistence,... success

Robert Wan finds his strength by learning from his setbacks. He admits that he often came close to discouragement. But his open-mindedness, his equilibrium and his ability to adapt have allowed him to succeed where others have given up. Despite the difficulties that he encountered along the way, Robert Wan has continued his adventure. He has persisted in producing the most beautiful Tahitian cultured pearls for the past 30 years. Neither financial setbacks nor the sometimes capricious whims of the market have succeeded in overcoming his iron will. He has always believed in his pearls, a determination that has survived ever since his very first harvest. That new pearl went on to win recognition as a gem, just like a precious stone. The Gemological Institute of America (GIA) gave the Tahitian cultured pearl its noble pedigree in the world of international jewelry by officially recognizing it as a fully-fledged gem. The Tahitian cultured pearl has become known worldwide as one of the most precious pearls. Extremely strict quality and evaluation criteria guarantee its value. The internation recognition of Tahiti's gem and its pioneer achieved another milestone in June 1999 with the dedication of the Robert Wan Education Wing at the GIA's Robert Mouwad Campus in Carlsbad, Calif. By holding his own Tahitian pearl auctions in Hong Kong starting in 1998, Robert Wan approached the professionals, meeting the market's demand for unequalled high quality pearls with his fabulous variety of colors and exceptional sizes and shapes. The recognition and fame had arrived.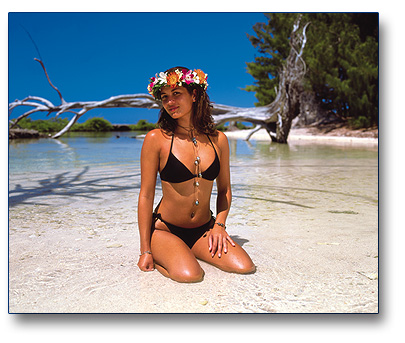 As a result, the ultimate accomplishment for Robert Wan is contemplating his beautiful Tahitian pearls made even more sublime by a woman.

HARMONY IN MOTION

Tahiti,with its mixture of Maohi (traditional Eastern Polynesia), Chinese and European cultures, is a place where customs and styles cohabit harmoniously. Asiatic and Tahitian architecture share a love of wood and simple building materials. Robert Wan's living environment of sand, tree bark, glass, seashells and tressed bamboo is as unique and colorful as each one of his Tahitian cultured pearls. Robert Wan is a reflection of Tahiti's social mixture, through his culture, his philosophy and his style of living.

Between tradition and modernity

Privacy

Robert Wan and members of his family call his home in Tahiti "the village". The reigning atmosphere is one of a communal family, each member preserving his, or her, own privacy. "The village" is spread out over a large piece of land next to the lagoon. There are several bungalows, an office, a huge living room and, of course, a kitchen designed for a very big family. The living area breathes in the air from the openings on all sides, while the decorative plants almost take root. Visitors to Robert Wan's home discover a sensation of comfort that comes from the lovely smells of the Tiare Tahiti flowers and burning incense, the purity of shapes and forms inspired by nature and various family objects. Without leaving the same room, one can easily change the horizon and be metaphysically transported to another part of the world, or simply feel very much at home. Zen is the first word that comes to mind when one first experiences the atmosphere inside Robert Wan's home. There are the hand-painted blue and white vases inspired by the Ming Dynasty, recalling the fine and nearly transparent porcelain from the days of imperial China. The domination blues contrast strongly with the somber exotic wood and bamboo. Asian-accented colors and lights in all materials and sizes and shapes cohabit harmoniously within the same surroundings. Robert Wan has been ispired by several objects he has collected over the years during his many voyages throughout the world. The pillow cases, vases and dishes are like many travel books. Each object apeaks of Robert Wan, each in its own language. Randomly assorted but harmonious, lively but serene, Robert Wan's home is a reflection of his multi-cultured personality. There are ancient Chinese paintings and objects, traditonal Tahitian furniture and lamps and gifts and souvenirs from voyages, all sharing a place with the latest high technology installations.

Materials

Robert Wan is loyal to Tahitian materials. Exotic to Westerners, these materials have always been used among the islands and form an intergral part of daily life. There's bamboo everywhere, either massively for furniture, or very thin and woven for lampshades or wickerwork. Tapa cloth, made from the bark of a tree, is used for decoration or as a support for Tahitian paintings. Finally, there is mother-of-pearl. It is found everywhere, having been traditionally used to make handicrafts or Tahitian tools. Today, craftsmen polish and engrave mother-of-pearl from Robert Wan's pearl farm atolls, blending it with the most deluxe materials, creating a completely unique luxury of tablewares and housewares.

A PASSIONATE AESTHETIC

The Pearl

Without a doubt, Robert Wan's greatest passion in life is the pearl. Mystical and reassuring at the same time, timeless and original, the pearl is always associated with life's happiest moments. The pearl is the world's only gem born from a living being, completely natural and requiring no treatment. The seduction is immediate from the very first encounter, almost like magic. And the closer one gets to the pearl, the more one loves it. When presenting the Tahitian cultured pearl to people for the first time, Robert Wan always witnesses a reaction of surprise and fascination in the eyes of the beholders as they encounter the impressive color, water, luster and shape of Tahiti's gem. Robert Wan had the same experience. He still vividly remembers the overwhelming passion he experienced when he examined his first harvest of Tahitian pearls. He loves pearls, which is why he is always present when his pearls are harvested, savoring the magin moment at each pearl farm. He knows his pearls so well that he can immediately tell where they are from just like a wine connoisseur can determine a wine's origin. Robert Wan loves to compare the vineyards with his atolls. "There exist similarities between a pearl an a bottle of wine. A wine's quality is measured by its flavor or taste characteristics, while a pearl is examined for its color, luster and orient. In each case, the quality stems directly from where it was born, raised and matured. And there's also the hand that brough it to life".

The Woman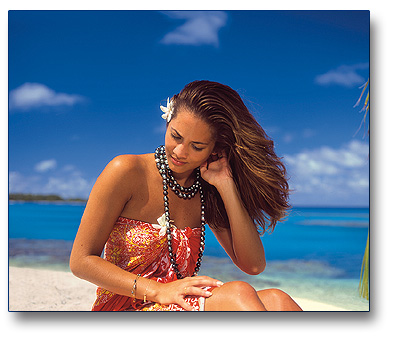 But pearls are not Robert Wan's only passion. Aside from his work, his other passion in life, his way of honoring women is "to offer what is the most beautiful, the pearl, the only living jewel that expresses itself differently, depending on the light from the one wearing it". Robert Wan feels certain that a pearl exists for each woman. He continues his pursuit, convinced that each Tahitian cultured pearl is unique because of its beauty and its quality.

THE CREATION

A lover of beauty, Robert Wan surrounds himself with the best creators for his brand. It's just as true with jewelry as with luxury housewares - beauty arises from harmony. The jewelry creators chosen by Robert Wan are those known for their ability to observe purity, whether the object be a pearl or mother-of-pearl. They also are known for observing its unlimited luxury and putting its intrinsic beauty in the forefront. Just as jewelry should reveal the woman, a pearl doesn't need to be covered in gold and diamonds to create a jewel. The materials, the design, the drawing and the adornments only exist to enhance the pearl's beauty. Robert Wan opens his doors to nex creators, encouraging them to discover the pearl and the mother-of-pearl. Undoubtedly their creations using these gems will be enless. That explains Robert Wan's recurring theme - creativity, purity, quality.

Balance and sharing

Mother Nature

Robert Wan's Tahitian cultured pearls draw their beauty from the pure lagoons of the Tuamotu-Gambier atolls and islands. Robert Wan made a pact with the atolls to preserve the quality of water and the settings. Scientists study and control the lagoons' water, flora and fauna and Robert Wan continually invests in observation and research activities involving the underwater environment. For Robert Wan, pearl farming development should be carried out in perfect harmony with nature and require an absolute respect for the environment. Robert Wan and his team know that the only possible way for lasting and fruiful development is through an absolute respect for this undertaking. It's impossible to do such work without loving nature. On the other hand, there's no doubt that he would not have chosen this field of work had it not been for his love of nature. Even he says he especially loves the great outdoors, particularly that of his islands. A man of great simplicity, he also says he feels much better on his islands than anywhere else. That is why it is sufficient enough just to see him on Marutea Sud, Nengo Nengo or at one of his other pearl farms to realize that the businessman has been replaced by the pearl producer, worker and fisherman, eternally filled with the wonder of his surroundings.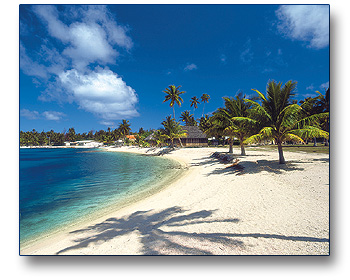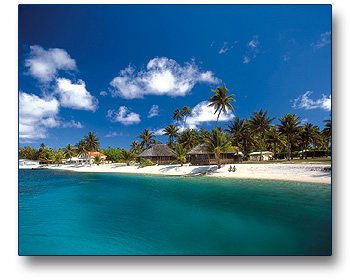 Patron

Aware of his role as a forerunner, Robert Wan was very keen on recording and careffully keeping everything having to do with his progress. As a result this passionate collector founded the world's first museum dedicated to the pearl in general and the Tahitian cultured pearl in particular. The Robert Wan Pearl Museum, located in downtown Papeete on his island of Tahiti, is a real bible presenting every aspect of the pearl from ancient times to the present. The museum attracts thousands of visirors each month, taking advantage of Robert Wan's great passion for the pearl and his desire to share his love with the public.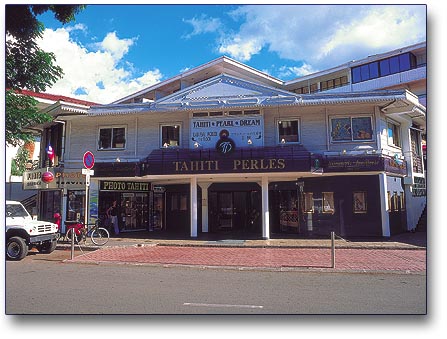 A ZEN SPIRIT, AN IMPASSIONED HEART

Way of Life

Robert Wan's philosophy, distinguished by authenticity and the gentle way of life, is based on the Asian form of meditation knows as Zen Buddhism. Its principles incorporate certain Feng Shui teachings, oriental wisdom and equilibrium and European pragmatism. Such philosophy is reflected in Robert Wan's multiple personality, a subtle mixture of Asia, Tahiti and Europe. Robert Wan's universe is harmonious and soothing. At home Robert Wan loves to surround himself with such elements as water, crystal and sand, which, for him, represent the richness and purity of his lagoons. His favorite colors are green and white. Green is the color of revival and youth and represents changes and equilibrium. White is the color of purity and symbolizes infinity.

Zen

Robert Wan has lived a full life. His success stems mainly from his relentless work and his instinct, but also from his incredible patience and serenity. His type of work, a mariiage between a permanent challenge and patience, is a daily reminder of his precepts - a Tahitian cultured pearl farming requires huge investments for the harvests well into the future. Even if one can estimate, foresee and advance from the success of one harvest to the next, the results remain hypothetical until the actual day of each harvest. One can only speculate on quality. Pearl producing requires steel nerves, an iron will and constant serenity to confront each ordeal. Robert Wan has been sufficiently humble and wise to learn everything from the experience of simple folk who know the lagoon, the islands and their secrets. Robert Wan's philosophy is composed of patience, wisdom, self-control and serenity, but also resignation. Numerous disappointments have taught him how to do some serious soul-searching. That is why for him, a setback is not synonymous with surrendering. Robert Wan accepts his mistakes and learns from them.

Perfection,... always.

Robert Wan has been producing Tahitian cultured pearls for 30 years. Always looking for perfection, his obvious goal is to constantly improve the qualitly of his gems. To do that he combines the experience of those in the past with his own observations. Today, scientists and specialists continually further that effort. These efforts have borne their fruit. Today, Robert Wan offers Tahitian pearl colors and quality that never existed only a few years ago. Constantly pushing within the realms of possibility, he remains the industry's reference in terms of quality thanks to this incredible determination to excel.

FOREWARNINGS

Instinct, intuition

An excellent manager, Robert Wan, however, first trusts his instinct for the most important decisions to be made. For business, as with people, Robert Wan has confidence in his first impressions. With him, a word, a sign and a look are essential.

Symbols and life's forewarnings

Robert Wan believes in the power of destiny. He is particularlly sensitive to life's forewarnings. Chance and encounters have often brought him luck. For example, his encounter with Professor Sato in Japan is what really triggered his desire to launch himself into Tahitian cultured pearl production. Other key encounters during his life were veiled messages that Robert Wan knows how to recognize and appreciate. Even stalemates are signs to be interpreted.

Roots

Robert Wan today has many occasions to travel to China. When in Hong Kong to organize regular Tahitian cultured pearl auctions, he oftten visits the surviving members of his family still living in China. Although his maternal language is Haka, Robert Wan today takes lessons in Mandarin in order to strengthen his ties with the land of his ancestors. This return to his roots is a source of constant inspiration for Robert Wan.

His head full of dreams, Robert Wan is an eternal young man. He tells of having had experiences and made important choices throughout his life, learning along the way from his experiences. But his thirst for discoveries, new challenges and perfection have motivated him to always go further.