| | |
| --- | --- |
| | About us |



Shop

Gallery

Wallpapers

Videos

Robert Wan

Tahitian Black Pearl

Authors

BOBCAT

About us

Contact us

Links

Home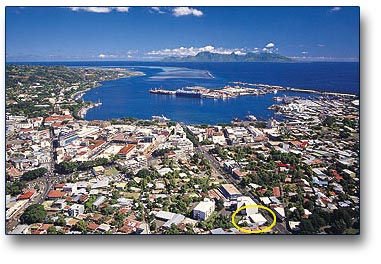 Bird's eye view of Papeete the capital of Tahiti and her islands.
In the back ground, Moorea island.




Founded in 1976, "Pacific Promotions Tahiti" has its headquarters on one of the principal boulevards of the Polynesian capital, Papeete. It occupies a building providing 800 square meters for offices, workshops, laboratories and storage. The company employs 15 persons. It specializes in the production of post cards, calendars, visitor guides, posters and other tourist products, particularly directed to the visitors to French Polynesia.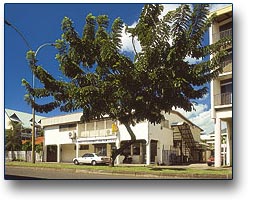 Pacific Promotion Tahiti's building at 94, Prince Hinoi avenue, Papeete.



---



"Pacific Promotion Tahiti" itself insures the development of all its creations, be it photography, the scanning and numerical processing of its pictures, all graphics and the distribution of its products.

In order to meet the demands of ever expanding sales by correspondence of its calendars and other souvenirs, "Pacific Promotion Tahiti" has created a market site on the Internet. It is operated by its subsidiary, "Paris Promotion Souvenirs". Holding a sizable stock in the Parisian region, it can fill orders with shorter delivery delays and more competitive prices.

Installed in the heart of the world's first tourist destination, this Parisian subsidiary has been set up to function with the same smooth efficiency as its older Tahitian sister. It is for this reason that you can find on our site the souvenir products of Paris. Very soon, these will be joined by those of other companies established in the French Antilles, New Caledonia and the Hawaiian Islands.

Our company also specializes in the creation of publicity calendars, produced on order (see the group of publicity calendars in our boutique).

"Pacific Promotion Tahiti" has developed a department of "audiovisual production" that produces documentaries on Polynesia, provides logistical assistance to international cinematography companies and is capable of satisfying any sort of need in this field. It has a mobile nautical base that facilitates the transport of its production equipment anywhere in Polynesia.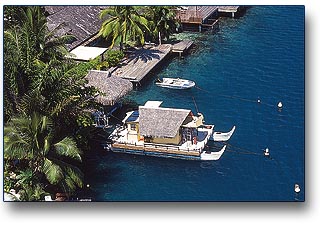 The mobile nautical audiovisual production base of Pacific Promotion Tahiti.

---

The site "Pacific Promotion.com.fr" ((R) 2000) is the property of "Pacific Promotion Tahiti"

It is managed by the company "Paris Promotion Souvenirs".

Any improper or unauthorized use will be pursued. The Tribunal of Paris will be informed in case of litigation.