Shop

Videos

Robert Wan

Tahitian Black Pearl

Authors

Adolphe Sylvain
Teva Sylvain
Vaea Sylvain
Daniel Pardon
Henri Pouliquen
Philippe Bacchet
Werner Bringold

BOBCAT

About us

Contact us

Links

Home
35 years of photography on Tahiti.

Photographer of the tropics! Without the blind chance of a brief stopover while on a long voyage, doubtless Sylvain would never have become one. But the Pacific decided for him... On an October morning, civilian passenger on the escort vessel "Lagrandière" sailing out of Indochina, Sylvain discovered Tahiti. He was 26 years old, had in his pocket the diploma of Civil Engineer and, above all, had several years of fighting a war behind him. In truth, it was a decisive period. Through the terrible joys of a certain type of reporting on the roads of death, it also lent odd comfort to the young builder. He realized that his lifelong passion, photography, could also provide him a way of making a living.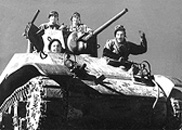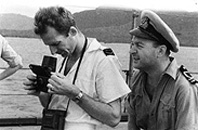 Tank driver, Sylvain participated in all the campaigns of the French Second Armored Division, his Rolleiflex dangling around his neck. At the Liberation, his pictures were utilized for an exposition and in a pamphlet dedicated to the famous Division. The photographic adventure had only begun. Rejoining Leclerc in Indochina, he became war correspondent in order to be able to follow, close up, the operations of his General. With his Bell & Howell 35 mm camera, he filmed for Pathé Journal, and, always with his 6 x 6 cm, he shot for the great magazine of the period, "France Illustration". He seemed omnipresent wherever there was a fight: at Nanking, Hanoi, Peking and even at Calcutta in India. However, a too long cohabitation with danger terminates by its losing its hold on the individual. One day he realized that he would end up with life no longer having any meaning for him. From this came the carefully considered decision to give up battle reporting, resulting in his return trip to civilian life via Les Etablissements Français de l'Océanie, known today as. French Polynesia.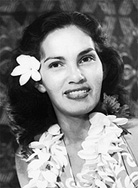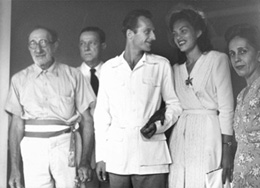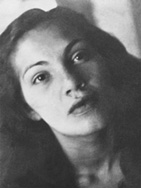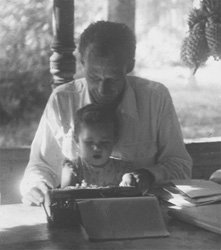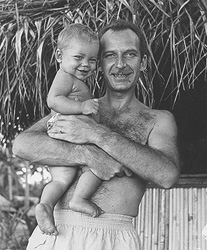 "The Tahiti of this period had changed but little since the time of the last Queen Pomare. Liaisons with metropolitan France were still maintained only by sea. A ship appeared at the Papeete dock only once every six months, this after a voyage of a month and a half from Marseilles. My only exchange of letters with my family, announcing my marriage, took one year for the round trip," recounts Sylvain. "Nonetheless, as concerns photographers, there were already several talented professionals in place. Two Americans, a Czech and a Frenchman had a little shop where they developed and printed the snapshots of the population." These men were primarily portrait photographers. Sylvain was a photo journalist. The governor of the time urged him to remain in Polynesia to organize the distribution of information to the public. In few months, the job was done. Radio Tahiti was born, as was a press bulletin, ancestor of today's two daily newspapers. Then, Sylvain opened a photo shop and darkroom on the waterfront and created, with his friend, Marc Darnois, a recording company, "Mareva". This allowed him to revive a second passion: music. He was an accomplished guitarist and enthusiast for musical folklore, and this second interest brought him ever closer to the Polynesians.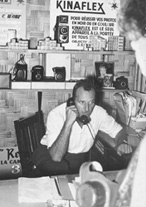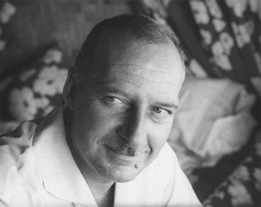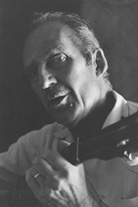 TO WELCOME THE KON TIKI

The following year, he was correspondent for Life and Paris Match, the latter having just re-started publishing with a lengthening of its title. For these two publications, he shot the final break-up of the Kon Tiki raft, wrecked on a Raroia reef in the Tuamotu atolls, after 101 days at sea. Doubling his coverage of the event by shooting both stills and motion pictures, a number of his filmed sequences were included in Thor Heyerdhal 's documentary of the voyage. It was the same type operation for the first flight of Air France and the return of the ashes of Alain Gerbault to Bora Bora. This time, however, the film was destined for Pathé Journal. "The day of the ceremony we had torrential rains," Sylvain reported. "For both photos and film, it was catastrophic. At my request, the ceremony was simply pushed back to the following day. And there, we staged a funeral for the cinema. It was like a real shooting set (but in any event it was meant to be a ceremony). I even stopped the cortege to change my camera angle. As there were no trees around the tomb -- Gerbault had them cut some years before to make space for a football field -- I had them re-planted. They are the coconut palms growing around the monument today."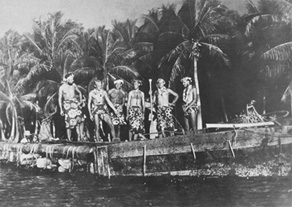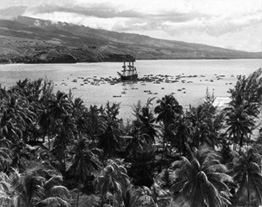 DE GAULLE REFUSES THE FLOWER GARLANDS

Sylvain received orders for photo stories on the life of the Tahitians, and, there also, his mastery of the two techniques, still photography and cinema, was constantly called into service. At the request of Professor Ranson of the Museum of Natural History, Sylvain produced an in-depth documentary on the cultivation of nacres and the life of planckton. For the urbanist Robert Auzelle, designer of the Tahiti-Faaa International Airport runway, he shot aerial photos of the proposed runway site. It was hoped that they would help convince the Parisian bureaucrats of the validity of the idea. He photographed behind-the-scenes Papeete, and revealed the miserable dilapidation of the working class areas. "A passionate work" that was of great service in the new urbanization of the city and today constitutes an irreplaceable document. In the same manner, his photos illustrating the terrible effects of filariasis are still in use. Briefly, Sylvain makes himself the attentive witness of the history and evolution of what has become his country of adoption. In the outer islands where he went from time to time to project old 16 mm films in empty copra warehouses, he photographed all the families. He retouched old photos that were still in reasonable condition and thereby established, through photos, multi-generation family trees. Some of his more beautiful portraits were printed on postage stamps; others are still seen on today's bank notes. As concerns famous personalities who passed through, of course they were also shot "ad infinitum", from Martine Carol, Brigitte Bardot and Jean-Paul Belmondo to Romain Gary in passing by way of Catherine Deneuve, Serge Reggiani, etc. All were submitted for publication by the Magnum agency, for which Sylvain had become the correspondent.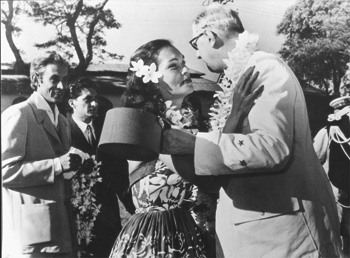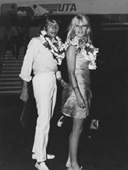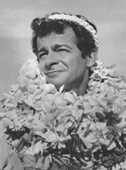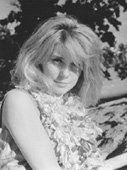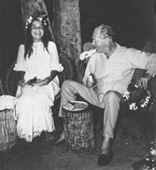 THE ARCHIVES BURNT

Without having to leave his island of light, continuing to "do" wakes and weddings for his bread and butter money, he was the happiest photographer on the face of the earth. He knew the joys of a peaceful existence and also the thrill of success as a world class journalist, as his pictures regularly made the tour of the world. His work appeared in some of the most widely distributed revues, atlases or geography books, the dream of every artisan comfortably wedged in his region. In 1969, Sylvain decided to make his entry into cinema and television. He went to Paris, worked on his project with a professional script writer and returned to Tahiti. Shortly after his arrival he gave the first turn of the crank to "Teva", a film that was to become a series in which his 10 year old son would have the starring role. More than any tourist oriented documentary, this serial for television of six hours total duration had the special quality that gave everyone who saw it an urge to visit Tahiti. Everyone, that is to say the millions of French viewers who were exposed to the entire serial three times. Their European neighbors, among them Belgium and Switzerland, showed the entire "Teva" serial twice. Unfortunately, this success could not offset the tragedy... "On that morning," tells Sylvain, "we were filming a scene along the waterfront of the port of Papeete when my shop and my darkroom were accidentally destroyed by fire. Everything was completely consumed; there was nothing left..." Assuredly, there was absolutely nothing left. Twenty years of archives, 50,000 negatives, black and white and color, disappeared in smoke in a few minutes, one might say the photo library of Tahiti ceased to exist.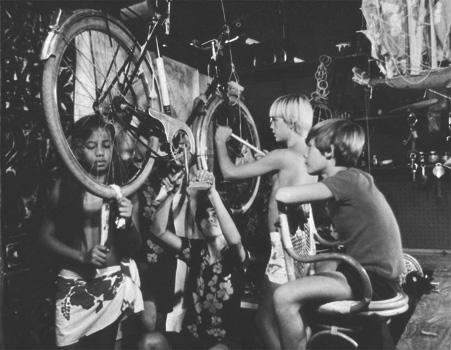 THE POSTER PERIODS

In surviving this terrible trial, Sylvain had changed. From this point on, his professional progress -- which he considers an evolution -- is completely artistic. His reporting is restricted to the more important stories (political personalities or well known performers in Tahiti on a visit). He devotes all his efforts to the "photo d'art", which resembles painting with the care given to composition, forms and light. Excellent technician and confident artist, thus he gets closer to his daughter, Vaea, a talented painter in her own right, sharing with her the same concerns for construction and balance of his subjects. Just as the impressionists (Gauguin in particular) gave shape by color, he knew that in photographs as in paintings "a vivid color, for example a huge blue sky, can replace a closeup". He did not re-open a shop but built an ultramodern darkroom, entirely electronic in conception. Thousands of posters 40 x 50 cm ("I work in only one format size") are produced to be sold around the world, as well as in Tahiti. These pictures of Polynesian nature, girls or landscapes, are the fruits of very sophisticated work in which Tehani Sylvain participates closely, as one does not move without the other. Since their beginning she is his stylist. Each photograph taken is the result of this communion, this symbiosis, so perfect is the reality of this shared love. "When I am with her, I am confident, in security. Even if she is an outspoken critic!" affirms Sylvain. At present, he utilizes two Mamiya cameras, a 6 x 7 and ,above all, a 4.5 x 6 with electronic motor and fully automatic (why not?): - "Heavy but fantastic to use". - "That is to say I have never worked with 35 mm. It is a format that doesn't perform for me. Even when reporting, I work much better in 6 x 6 which allows me to recompose the picture and to work with only a piece of the original negative. The least manipulation of a 35 mm negative and it is threatened with scratches, dust, that are too readily visible. The 6 x 6 is much less fragile. One can use it many times before it begins to lose its initial purity. But I admit that when I work with the smaller format for the family or others, I have an impression of freedom. The light weight, the zoom, what more could one wish for? It is fabulous. I think that, were I to go back to reporting today, I would probably go to the 35 mm format. All the more so in that, in photo journalism, the working of the negative is not so important as in an art photo where the same negative is used over and over again. I work as a cinematographer,"continues Sylvain, "In Polynesia, the luminosity is extremely dense. This gives strong contrasts and violent shadows. From this comes the necessity to balance the light. I use, therefore, the cinema technique in photography. Of course, the simple way of doing it is to use a flash, but I prefer to correct the light with panels covered with silver paper or with spotlights. In this way, I obtain a luminosity, reflections and details in the shadows. It makes an almost pictorial contribution to the photo. Moreover, even in Paris, the projectors..." Paris? Yes, for one year Tehani and Sylvain temporarily traded their home on the lagoon for the bank of the Seine. They moved aboard an attractive barge near the Neuilly Bridge. "I didn't want to develop only in Tahiti. To live as a professional for thirty five years in an archipelago, even though more spread out than Europe, is a lot. The moment arrives when one needs to find again ones roots", confides Sylvain who enjoys dividing his time between the Continent and the Pacific. His formula for departure was an operation, "poster of your dreams". Eight large photos of Tahiti on display in hundreds of points of sale in Europe. But one mustn't forget that the capital of painters and poets is also that of the photographers... "I will remake Paris!", avows Sylvain, with the clear cut enthusiasm and youthfulness so characteristic of him. On behalf of Editions de France, a distribution company responsible for the series, "The Great Names of Photography", he re-discovers the city of his birth (he was born on the Rue Montmartre). He also knew the city during the jubilation of the Liberation, when he drove the second tank of the Leclerc Division to enter the city via the Porte d'Orleans. For this complete report , he recalled techniques used in Polynesia. Instead of waiting for the envisaged negative to display all the desired detail in his viewfinder, he anticipated everything, including proper lighting and characters. From then on, the pictures were shot day and night. For example, the Place de la Concorde was shot with the dawn's pure light on the water of the ornamental pools, still and pellucid. Or perhaps a street of Pigalle at the hour of vivid neon and the busy sidewalks. With Sylvain, for thirty five years, Polynesia basked in his affectionate regard. Today, the same regard, still filled with this Polynesia, and with the same love, is in the process of settling over Paris. The adventure of Sylvain continues.

Dominique Charnay, reportage paru dans "Le photographe" Aoùt 1981.


---